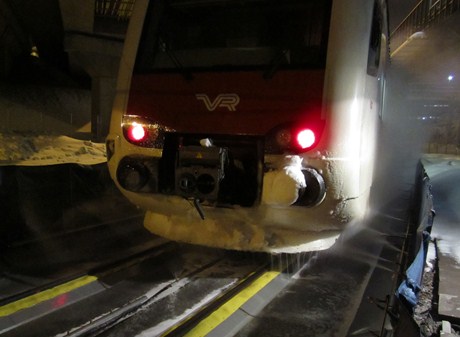 Icy trains cause delays for millions of people every year.
Nordic GSE can offer a true solution to this problem. We deliver modular-based de-icing systems that we configure according to our customers' needs.

To prevent a problem before it occurs is often a good solution.
Nordic Anti-icing is a truly revolutionary product that has changed the whole concept for de-icing within the rolling stock industry.